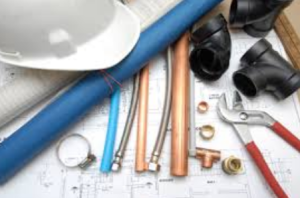 Brownies Plumbing a locally owned and operated company that has been serving the Orlando Florida  community for many years. We have worked with facilities and property managers, real estate developers, and building owners to detect leaks, repair water heaters and boilers, and install and repair sewer and water lines. Ensuring your building's plumbing system operations is necessary for satisfied tenants, sustained company revenues and productivity. We guarantee the work of our licensed, professional plumbers and can provide emergency plumbing services 24 hours a day! For the highest quality work, or if there is an emergency, call Brownies Plumbing for all your commercial plumbing needs.
Commercial Plumbing Orlando Commercial Plumbing Repairs
Just like with your building's HVAC, electrical and security systems, your plumbing systems need to be regularly maintained by a licensed, professional plumber. Regular preventative maintenance can identify needed repairs early, and save you valuable time and money! If you think your building's plumbing system needs maintenance or repair work- set up an appointment with us. Our friendly, licensed professional plumbers will inspect your plumbing system and make sure the identified plumbing system repairs are promptly and efficiently completed.

First Choice – Commercial Plumbing Services
The professional plumbers on our Staff understand the complexities of your Commercial Plumbing system, and are able to meet all your plumbing needs! Some of the services offered by our licensed plumbers include: back flow testing and installation, natural gas leaks detection and repair, sewage and water pipe installation and repair, and grease and other interceptor installation. Our plumbers are also able to offer preventative plumbing system maintenance, to keep your plumbing system operating at its highest efficiency and save you money by lessening the chance of an unexpected plumbing emergency from occurring.
Window Replacement Services
In some commercial plumbing repairs it may be necessary to remove windows to get inside a wall where a plumbing pipe or fixture is leaking. In those cases, we recommend you call Orlando Window Replacement Expert Greg Wooten with All American Exteriors to assess the situation and give you a complimentary window replacement estimate. The phone number to All American Exteriors is 407-830-7004.