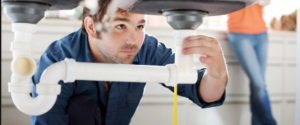 Questions To Ask A Potential Orlando Plumbers
Every homeowner and business owner in Orlando will find himself in need of a professional plumber at one point or another. Unfortunately, plumbing problems can happen quite suddenly and without warning, sometimes leading to a major crisis that causes damage throughout your home.
Before hiring a plumbing expert in Orlando Homes, you should ask a few questions. What are these common questions? Read more below:

When you have to hire a commercial plumber, you don't want to go about picking one out of the phone book.

You want to take your time to find the right one for your job.

So here are a few things that you should ask commercial plumbers you are considering hiring.

#1: Is your specialty commercial plumbing?

If you're looking for a contractor in commercial plumbing, you want to make sure that you're choosing one that's dedication is in commercial plumbing.

This kind of work often can be very complex, and it may call for someone who has specific expertise. A commercial contractor will have purchasing power and relationships with vendors to secure fixtures, parts, and products that are commercial grade.

#2: Are you licensed and bonded?

A lot of plumbers who are advertising their services as a commercial specialist aren't. Be sure that you are asking all of the commercial plumbers you're considering whether they're licensed, bonded, and certified. Get each of their bond and state ID numbers.

Next you want to call the regulatory agency in your state so that you can verify the information. Make sure there aren't any charges or liens levied against their license and ensure that the ID number's active.

#3: What's your availability?

When you have a commercial job, it often can last for months. Sometimes, it can be a multiple phase project that takes years.

Make sure that any contractor you're considering has the skills that are needed so that they are able to devote the necessary time for fixing the plumbing issues.

It's also very important that the contractor has the stability needed to see the project through to the end.

Conclusion

When you have a plumbing job in your business, you want to make sure it's done right and that it's done professionally.

Asking the prospective plumbers these three questions will help you with finding the right one for your needs and to make sure the job is done right the first time.

Hiring a Pro

Many plumbing issues might seem like an easy fix for DIY homeowners, but often there are jobs that should be left to the professionals. Sometimes an easy and cheap fix can be complicated by somebody who does not have certified training.
Don't turn a cheap fix into a real problem by trying to do things yourself.
You probably can't handle your plumbing job by yourself. When hiring a plumbing expert in Orlando Homes, be sure to ask some basic questions to get the right plumber for your job. Brownie's Plumbing can assist you with everything from construction plumbing to preventative plumbing maintenance. You can call us at (407) 477-5868 to schedule an appointment.
For More Related Articles: http://plumberorlando.com/commercial-services/